Clicking the point on the map shows you the guide.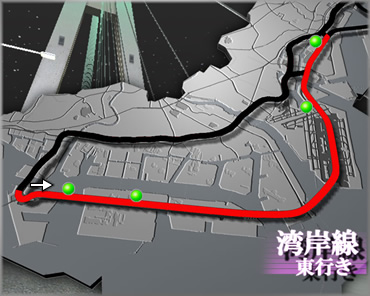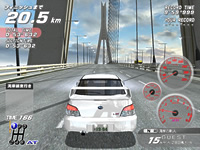 This line connects the port areas of Kanagawa and Tokyo.
This course has three lanes and is surrounded by giant buildings. The wide open spaces make for a liberating race.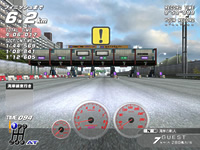 The straight road continues without end and your car's speed will get more than 300 km/ if it is fully tuned.
This is a truly ultra high speed course!
Since the acceleration is extreme, you may fail in some asperities or be crushed if you are dropping your guard.