Clicking the point on the map shows you the guide.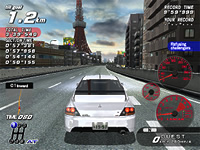 This course surrounds the center of Tokyo.
You can enjoy seeing scenes from the capital city such as business centers, Ginza, long tunnels and Tokyo Tower.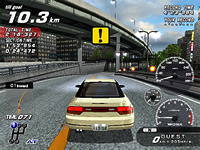 Many big and small corners appear in front of you in sequence, and you might see the bridge piers on the streets of Ginza.
This course layout is full of variety, and the more advanced your tuning gets, and the faster the average speed of your car gets, the more difficult the corners will become.
If you are not familiar with this course, we recommend focusing on handling tuning in order to complete the difficult corners.